10 Best Stoner Movies to Watch While High
21 Dec 2020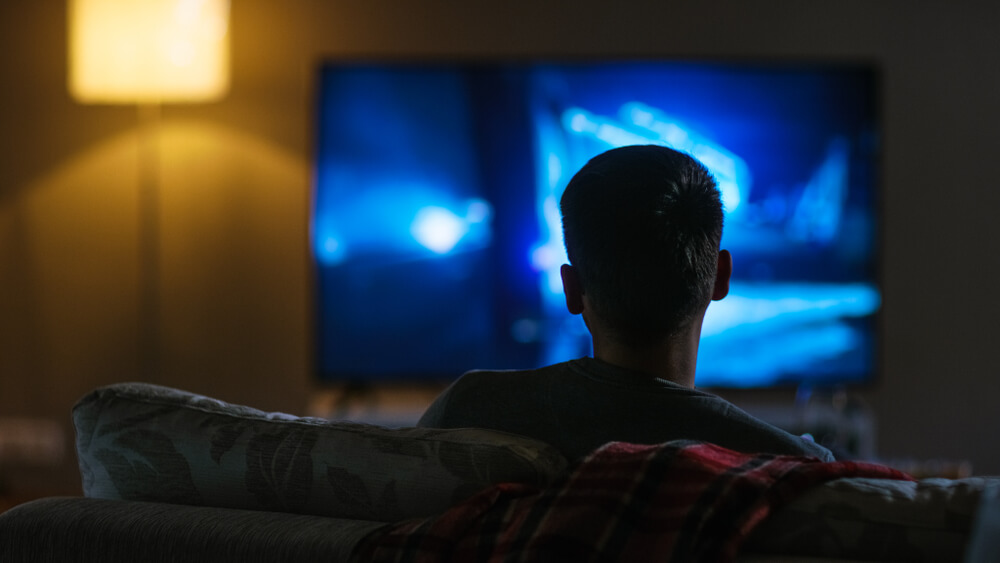 We can all agree that watching the best stoner movies while also being high is a terrific way to spend time and burst out laughing.
Weed and movies go hand in hand. When you're high, almost anything can seem like a good watch, but what takes the cake is watching stoner movies after taking a few puffs. 
Not only do the movies seem funnier, more interesting, and more engaging while high, but being high also often offers new insights to characters and new perspectives within each story that might not be possible to gather when sober.
With the rise of medical and recreational cannabis, cannabis culture has been stronger than ever before. Since the 1970s, stoner films have attracted all sorts of crowds, including those who don't even smoke. From 'Cheech and Chong's Up in Smoke' to Seth Rogen's 'Pineapple Express,' you cannot deny that there's a certain charm to stoner movies that strikes a chord with people from all walks of life, whether they smoke or not.
So if you're already flying high and have a case of the munchies, then get prepared to be bombarded with a list of some of the best stoner movies we've seen in recent history.
What is Stoner Comedy?
Stoner comedy is a specific comedy genre that involves smart and sometimes brainless usage of typical cannabis stereotypes. 
For most weed enthusiasts, stoner comedy feels like walking into familiar territory, showcasing the entirety of the herb in a way that is relatable and entertaining to watch.
Most stoner comedy films cover topics from the paranoia-fuelled side of cannabis to the more lighthearted creative side.
10 Best Stoner Movies Ever
Harold and Kumar Go to White Castle (2004)
If you've wondered why White Castle is synonymous with the munchies, then look no further than 'Harold and Kumar Go to White Castle.'
This stoner movie casts John Cho, Neil Patrick Harris, and Kal Penn and follows two pot-smoking roommates Harold and Kumar, as they embark on a weed-fueled late-night journey down to White Castle for some sliders. 
Driven by an insatiable sense of the munchies, the two do whatever it takes to get their sliders, getting involved with a car thief, truckers, and the police along the way.
Dazed and Confused (1993)
Dazed and Confused is a classic comedy and coming of age story that has established its position as a classic stoner flick. 
It is a story about high school's final days, involving a high-octane mixture of hot girls, hazing, beer, and weed.
Featuring Matthew McConaughey, Jason London, Ben Affleck, Wiley Wiggins, Parker Posey, Adam Goldberg, Anthony Rapp, Rory Cochrane, Joey Lauren Adams, Marissa Ribisi, and Cole Hauser, this movie is a wild ride that is great for any chill Friday night.
Big Lebowski (1998)
Jeff "The Dude" Lebowski, played by Jeff Bridges, has his rug desecrated (pissed on) by thugs who mistake him for a millionaire with the same name. 
The two crooks who pissed on his rug pressure Jeff Lewboski into paying a debt he neither owes nor knows anything about. Dazed and confused about what exactly is going on, Jeff seeks his millionaire counterpart in an attempt to gain some sort of compensation for his ruined rug. 
As "The Dude" Lebowski gets face to face with the millionaire Lebowski, things start to go south as he gets entrenched in a kidnapping quickly.
Wacky and wild, this movie is all over the place. It won't make sense to you while you're sober, and it definitely won't make sense to you while you're high—all the more reason to watch it.
Pineapple Express (2008)
It is a modern classic and one of Seth Rogen's best stoner movies to date, featuring Seth Rogen himself, James Franco, Rosie Perez, Craig Robinson, and Danny McBride.
Dale (Seth Rogen), a disillusioned process server, reluctantly becomes friends with his laid-back weed dealer, Saul (James Franco), as they try to get their hands on a super-rare strain called Pineapple Express. 
Akin to puffing, the two eventually find themselves in a messy situation when they stumble across a murder scene at the hand of Saul's supplier. In the act of panic, the two run off but lead the murderers straight to them by carelessly leaving a Pineapple Express roach at the scene of the crime. Now, they need to work together to outlast their enemies.
Reefer Madness (1936)
If you're educated enough to know the truth about cannabis and its pros and cons, you'll find this movie to be completely and utterly hilarious. 
Reefer Madness is a propaganda film with the goal of striking fear in its audiences to demonize the use of marijuana during the early prohibition stages. 
This film's writers and directors pulled a bunch of nonsense out of their arses and stuffed it in a movie. Not only is Reefer Madness bad, but it's so bad that it makes it good. Check it out if you have the time.
Cheech and Chong
Cheech And Chong is an iconic comedy duo who have a line of famous stoner movies. 
Some of the most popular films include Up In The Smoke (1978), Cheech and Chong's Next Movie (1980), and Still Smokin (1983). They're all classics in our books, and we really can't go wrong with them. 
Check out these great movies for some easy-going viewing.
This is The End (2013)
Featuring James Franco, Seth Rogen, Jay Baruchel, Jonah Hill, Michael Cera, and Emma Watson, "This Is The End" is an apocalyptic stoner film featuring famous actors who play themselves. 
The film has Seth Rogen awkwardly trying to meld his old friends with his new ones at James Franco's Hollywood house party. All while this is happening, a disaster strikes the city of Los Angeles and destroys the world around them. 
The survivors are trapped in James Franco's Hollywood house, fighting for the dwindling supplies, weed, and whatever food they have left.
Friday (1995)
Starring Chris Tucker and Ice Cube, Friday follows the adventures of two homies who smoke a dealer's weed before paying for it. 
The two get incredibly high and use the creativity that marijuana naturally enhances to figure out a plan to get the 200 dollars to the dealer before the night is over.
Neighbours (2014)
Starring Zac Efron, Dave Franco, Seth Rogen, Rose Byrne, and Ike Barinholtz, Neighbors is a stoner movie about partying. 
A stoner, Mac (Seth Rogen), is neighbours with a wild fraternity known to throw ragers all through the night. When things get out of hand, the cops get involved, and the two neighbours partake in a series of pranks and sabotage to get the other to move out.
The Beach Bum (2019)
Directed by Harmony Korine and featuring Matthew McConaughey, Snoop Dogg, Isla Fisher, Zac Efron, and Jonah Hill, The Beach Bum is about a free-spirit writer, Moondog, who enjoys the company of a few drugs by his side. 
In a mission to write America's next greatest novel, Moondog gets himself involved with the wild people of Florida, coming face to face with an arsonist, a blind pilot, and his flamboyant agent.
If you need something entertaining to watch, Harmony Korine is known for a unique directing style that is a trip in itself. It's already a wild ride while sober, but imagine what it would be like while high.
Stoner Movies – Toke, Relax and Enjoy 
With a good idea of what some of the best stoner movies of all times are, you've now got some work to do. So sit back, relax, take a puff or two, and enjoy the films. 
Who knows, maybe you might find yourself in a similar predicament as some of the characters in these movies, but by then, at least you'll know what to do. 
Jokes apart, stoner movies are a great way to broaden your horizons and gain a new perspective regarding cannabis and its various benefits. 
We hope you enjoy our list of the best stoner movies. Happy watching!