Top Marijuana Friendly Places to Visit This Year
5 Sep 2022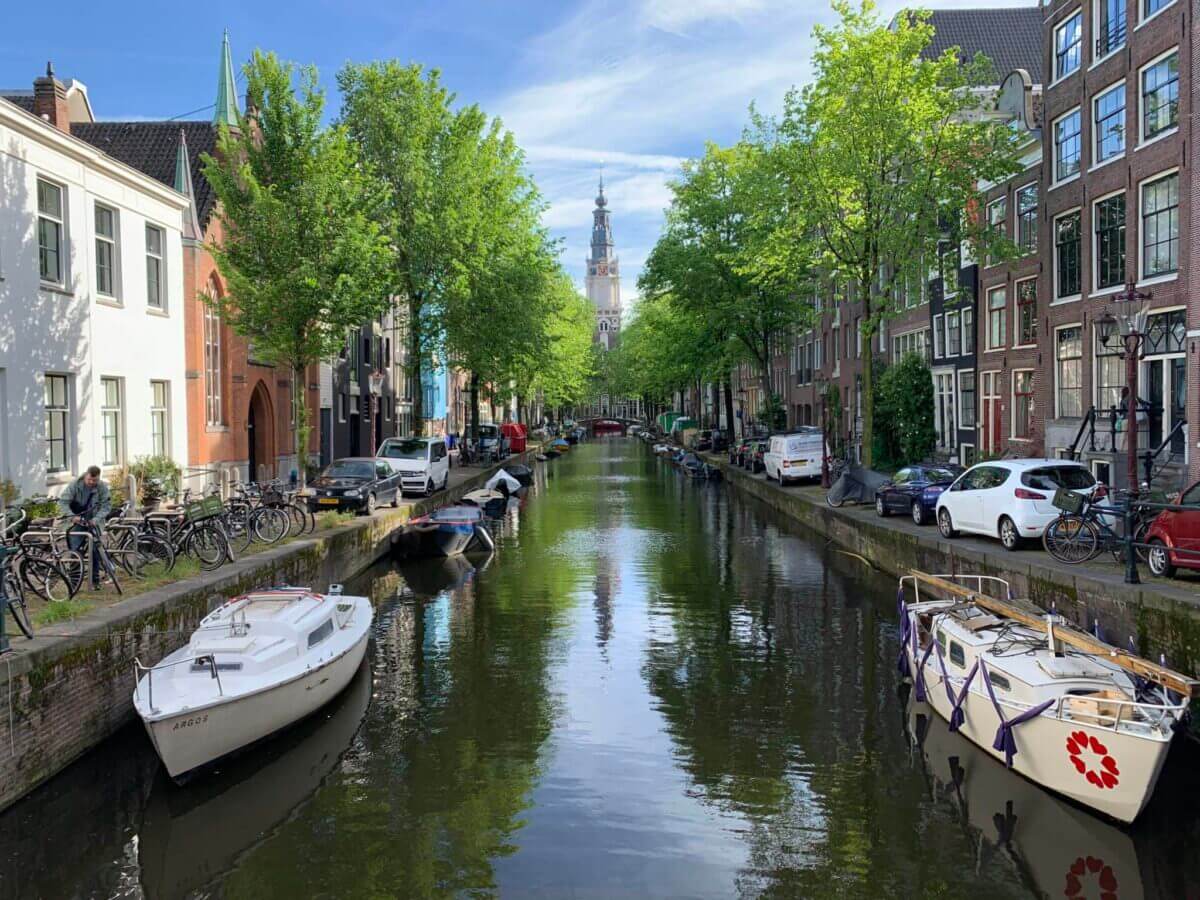 Are you looking for a marijuana friendly place to travel too this summer? The cannabis industry is booming, and so is interest in cannabis tourism. Now more than ever, travelers want to know which destinations are weed-friendly. The issue over the legalization of Marijuana is a battle in many countries, while many of them in recent years have come to legalize marijuana not only for medical but also for recreational purposes. From hotels to ski resorts and even amusement parks, there are many places you can go to light up without worrying about getting into trouble with the law. Here's a look at some of the top places to visit this year if you want a cannabis vacation or hanging out with others who do.
The Cannabis Café, Amsterdam
If you ask someone to name a place where weed is legal, the first place that will come to mind is Amsterdam. Known as one of the most marijuana friendly places in the world Thanks to its open-minded culture. Smoking weed has been part of Amsterdam's culture for a long time now. You can find coffee shops, bars, and restaurants where people can smoke weed inside. In fact, tourists can buy weed at any one of these places and smoke it in public without any fear of legal repercussions. This is the perfect destination for you if you're a weed lover who doesn't want to be shy about your habit.

Denver, Colorado: The Mecca of Marijuana Tourism
Cannabis in Colorado has been legal for medical use since 2000. With Recreational Marijuana becoming legal in 2012. From cannabis-themed hotels to pot-friendly yoga retreat. Denver has become the Mecca of marijuana tourism. If you're coming for the Great American Marijuana Festival or just want to light up in the Rocky Mountains. You can find a wide array of cannabis-friendly hotels, restaurants, and attractions in the Mile High City. You can easily find anything Marijuana related in Denver

Whistler, British Columbia
Canadians are friendly nice people, that also goes for being a marijuana friendly place. Weed enthusiasts cheered and honked their car horns in support of Canada's new law, legalizing recreational cannabis. Recreational cannabis is legal throughout Canada. Depending on the region, the legal age to buy is 19 – 21. If you're a skier or snowboarder, you'll love Whistler, British Columbia. It's a world-class ski resort that's home to some great cannabis festivals. While you're in Whistler, be sure to visit the Hash-a-Holics Anonymous Club. If you want to learn more about the history of cannabis in British Columbia, check out Myths and Realities at the Vancouver Public Library. If you find yourself in Canada come check out some of our products!

San Francisco, Calif.
If you've always wanted to visit San Francisco, but have been reluctant because of the city's reputation for strict drug laws, you'll be glad to know that the City by the Bay has become much more cannabis-friendly. Thanks to the passage of Proposition 64, which legalized the possession and cultivation of cannabis. You can legally possess up to one ounce of weed in the city. citizens are allowed to cultivate weed for personal use. If you visit San Francisco and want to check out some of the city's marijuana-related attractions.

Spain and Portugal
If you've always wanted to visit Spain and Portugal, but you're not a fan of the fierce bullfighting associated with the two countries, you'll be glad to know that both countries have relaxed their laws regarding cannabis consumption. In fact, you can legally possess several grams of pot in Portugal and Spain. Spain is among the countries that are considered having the laxest cannabis laws. You can do so in public as long as it's not near a school or a children's park. In Portugal, you can smoke up near the water in Lisbon, but you're advised to be discreet. If you're in Spain, you can buy cannabis products at pharmacies and smoke them in public, but you can't smoke or purchase weed in Portugal. Its no wonder why its considered such a marijuana friendly place!

Conclusion
As the cannabis industry grows, marijuana friendly places around the world are growing. As legalization spreads, more and more people will travel to places where they can legally smoke weed. If you're one of those people and you're wondering where you can go and smoke or consume edibles, check out the list above. You'll find some great destinations that let you be yourself.