10 Best Strains for De-Stressing
12 Sep 2019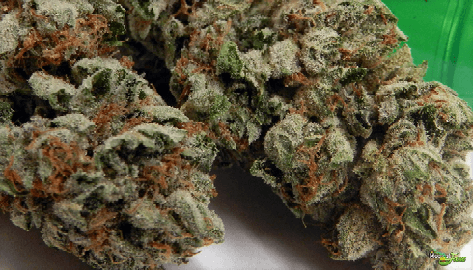 For millennia, our species has used Marijuana for an almost unbelievably wide range of medical conditions and ailments. This use has been coupled, of course, with recreational and even spiritual usage.  Out of all the reasons that Cannabis has been used over the millennia, anxiety and stress relief have been some of the most common. Today we bring you the best strains for treading anxiety and de-stressing.
People around the world have long been using Cannabis to relieve stress and the negative effects it can have on the body. However, as we all know, not all strains are created equal. There are some strains that users report being much better for certain maladies than others. In many cases science supports these observations.
Keeping this in mind, there are some strains that are much better suited to fighting stress than others. Today, we will be going over the top ten best strains that are excellent at fighting stress and relieving anxiety. What do you think of our list? Check out all the strains listed below and let us know which ones you have tried!
Strain #10: AC/DC
Starting off our list is AC/DC. AC/DC has a THC to CBD ratio of 1:20. This means that the strain contains a much higher amount of CBD, than THC. As we all know, this means that this strain has less psychoactive effects. Instead, it provides a relaxing, full body feeling. Muscle tension and stress will just melt away as you smoke this strain.
For those not looking for something too strong, or anything that would impair them too much, AC/DC may be the perfect strain. With a deep, earthy flavor, this strain is actually quite tasty. Many users enjoy the aroma this strain provides with its more unique chemical composition.
Providing extreme relaxation, pain, and stress relief, this hybrid strain is a must try for those searching for stress relief. But be warned, this strain seems to be polarizing, people either love it, or hate it. If you're looking for a super "high," this strain is not for you.
Strain #9:  Jack Herer
Next up on the list, is Jack Herer, a very popular sativa dominant strain. Created in the Netherlands in the 1990s, it started out as a medical grade strain. Jack Herer rose to popularity around the world after winning award after award for its effects as well as its taste.
As one would expect, this strain provides immense feelings of optimism, energy, and euphoria. It can also provide great pain relief and stress relief. In fact, according to leafly.com, a strain cannot be more effective in stress relief than Jack Herer. This is why you find it on this list.
Jack Herer finds itself at place number nine on this list. An excellent option, you cannot go wrong with this very earthy strain. But it is not for everyone due to the high amounts of THC. This sativa dominant strain is an excellent option for those just looking for a quick escape into the clouds.
Strain#8 Girl Scout Cookies:
A favorite strain of many, Girl Scout Cookies, or GSC, is a sativa dominant hybrid strain. It provides pain, stress, and anxiety relief, as well as helping depression, insomnia, appetite stimulation.
Full body, and mind relaxation meets a sweet, but earthy smell that you will enjoy, as you crave the Girl Scout cookies that this strain got its name from.
Many strains have their parentage from GSC, and for good reason. GSC provides a lively but relaxing effect that can bring many patients relief from a variety of ailments. There is good reason that Girl Scout Cookies is one of the most popular strains around these days. Again topping Leafly.com's stress relief chart, GSC is a great option for those who want to be active, while getting the relaxation and relief that they are seeking.
Strain#7: Green Crack
Now, do not let this name fool you. We are still talking about Marijuana, and nothing else! Green Crack is just about as much of a Sativa strain as one can get. While there is Green Kush, which is an indica version of the strain, the version that we will be discussing today is the sativa type.
Providing excellent levels of energy, euphoria, and as well as just a general feeling of happiness and wellbeing, this strain is extremely popular among patients looking for a strain to help clear their head, provide focus, and allow the stresses of the world to fall of their shoulders. With a sweet, citrusy smell, Green Crack is a great option for "go-getters." It's great for those who want to get outside and get things done.
Green Crack can help provide a lot of energy and drive. So makes a logical choice for those who do not prefer the couch lock inherent with some indica strains.  can provide – looking for a twist and more sedation? Try Green Crack God bud…
Strain #6: Sour Diesel
Topping the stress relief charts like most, if not all of the other options on this list, Sour Diesel, also known as Sour D, is a sativa dominant hybrid that has become very famous due to its place in popular culture and media. Taking root in the 90's, the pungent smelling stain has had been providing users with happiness, euphoria, stress relief, energy and so much more.
Do watch out for extreme cotton mouth with this strain! You have been warned! Aside from that, this strain is a great option for those who want to get out of the house, thanks to the sativa dominant effects of this strain.
In a nutshell, with Sour Diesel, you can get the relief you need, coupled with the relaxation you want as well as the energy and motivation to get out and explore the world.
Things typically do not become popular for no reason, and the same goes for Sour D. It's great taste and long lasting effects have made it rise to stardom with famous rappers, and medical marijuana patients alike.
Strain #5: Blue Dream
Chances are, not only have you heard of this strain, but you have probably smoked it too, in one form or another. Blue Dream is one of the most common and most popular strains out there. Even people who have never even touched cannabis before have probably heard of Blue Dream.
Originating in California, and a mix of Blueberry Indica and Sativa Haze, Blue Dream gives a balanced, full body effect as proof of its potent place as a hybrid strain. Without being heavily sedating, the indica effects are apparent. But the sativa side seems to win out the night. Blue Dream is a sticky, very crystalized flower. It also smells very sweet, carrying its lineage in the aroma and taste itself. Blue Dream is a very high THC strain, and can provide relief for countless maladies.
Strain #4: King Louis XIII
Starting with With King Louis XIII, each strain here forth will be on the indica side of the scale. King Louis XIII comes from Southern California, and brings high percentages of THC, typically over twenty percent.
This strain is a very powerful indica and is great for both insomnia and stress relief. With a very earthy and strong pine smell, this is a strain that reminds you of the earth itself. The smell of this strain is very potent and can be identified by those who know from a distance.
King Louis is a powerful indica that is great for full body relaxation. But for some, it can cause a bit of couch lock. So be aware of that! Being rated to help best with insomnia, stress, and pain; this strain is a go-to for many people who suffer from depression. Be sure to check out this strain!
Strain#3: Granddaddy Purple
Granddaddy Purple, or GDP as it is commonly known, was created in 2003 by Ken Estes in California. The strains is a mix of Purple Urkle and Big Bud, two other very popular strains. This led to the development of a very powerful indica.
With a deep, dark color with lush shades of purple, this strain has white, very abundant and apparent crystals that create a sticky and somewhat satisfying feeling when handling the flower.
GDP is a very heavy indica that is used to treat pain, stress, muscle spasms, insomnia, and appetite among other things. Cotton mouth is going to be another big warning on this one. Also, be aware of the fact that there is a good chance you will not be leaving the place where you consumed this powerful indica.
With a very berry, and sweet smell, this strain is known for its strong taste and aroma along with its powerful effects. Some users do report headaches associated with this strain. But as with most instances of this symptom, it will depend on the individual and how much was consumed.
Strain#2: Northern Lights
When one thinks of "Northern Lights", typically what comes to mind is the stunningly beautiful, otherworldly natural phenomenon of the Aurora Borealis. Few have seen such a site in person. But luckily, many more people have been able to experience the glory that is this flower.
Northern Lights is a pure indica that has long been highly valued for its sticky, resinous buds. It is unknown where Northern Lights originated from, but some rumors point to Seattle around 1985, which would make sense considering the city and in fact how north it actually is!
These buds are coated in crystals and the smell and taste is that of the earth itself: piney, earthy, yet infused with the sweet aroma of the mountain air. This strain is very powerful and relaxes both the body and the mind. Stress and insomnia will melt away as you dream of the glorious northern lights dancing above you.
Strain#1: Herijuana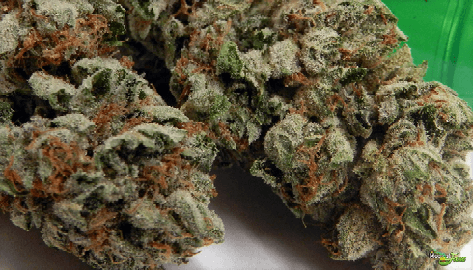 As we said with the Green Crack, please remember we are indeed only referring to Marijuana! As possibly one of the most potent indica strains out there, Herijuana, often comes in at around 25% THC.
According to some users, this strain can almost produce a numbing feeling because the strain is so strong. Excellent for pain and insomnia, this strain can be used to relieve stress and just fall into the couch into a world all of your own.
While not the easiest to find, we highly suggest that you do not pass this strain up. A favorite among many, this strain tops our list for the #1 best strain for its extremely powerful and potent abilities.
Try some Herijuana and might just forget what stress even is for a while.
Conclusions:
Cannabis has been used for thousands of years to help our species get through the stresses of life, and today is no different. Any and all of the strains listed above are great for providing that oh so needed stress relief. If Cannabis is something that you are comfortable with, or are already a user, and are looking for specific strains to really help out with your stress levels, then you cannot go wrong with the options here.
References for "Best Strains for Destressing":