Minnesota Legalizes Recreational Marijuana
1 Jun 2023
With Governor Tim Walz's signature on the new bill, Minnesota has officially become the 23rd state to legalize recreational cannabis use. The law, which takes effect on August 1, 2023, allows adults aged 21 and older to possess, use, and purchase marijuana for recreational purposes. This article provides a comprehensive overview of the new law, its implications, and how it will affect Minnesota residents and businesses.
The Journey to Legalization
The legalization of recreational marijuana in Minnesota is the result of years of advocacy and legislative efforts. One of the most prominent supporters of marijuana legalization is former Minnesota Governor Jesse Ventura. Who has been pushing for the change for over two decades. Ventura, who attended the bill signing ceremony, has been vocal about the benefits of cannabis use, particularly for medical purposes.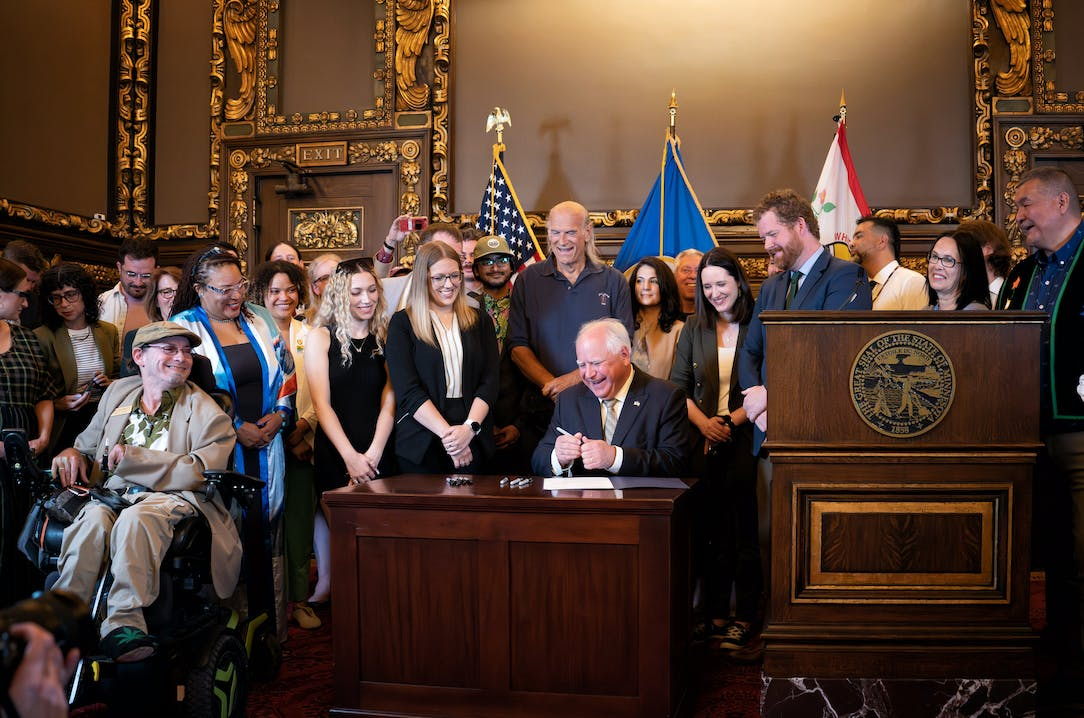 The Minnesota legislature approves the bill to legalize recreational cannabis on May 20, 2023, and Governor Walz signs it into law on May 30, 2023.
Key Provisions of the New Law
Possession Limits
Starting August 1, 2023, adults aged 21 and older will be able to legally possess up to two pounds of marijuana at home and two ounces in public. However, public consumption of marijuana will still be prohibited, and those caught using cannabis in public places may face misdemeanor charges, similar to other states where recreational marijuana is legal.
Licensing and Regulation
The new law establishes a regulatory framework for the growth, manufacturing, and sale of cannabis products in Minnesota. First, there will be 12 different business licenses available for individuals to apply for in the adult-use market. As well as, additional licenses for medical cannabis operations.
The regulatory framework aims to transform the black market for marijuana into a state-licensed and regulated industry. Thus, ensuring that products are safe for consumers and that businesses adhere to strict guidelines.
Sale of Marijuana
Though possession of marijuana will be legal starting August 1, the sale of cannabis products will still be illegal without a state license. Lawmakers estimate that it will take between 12 and 18 months to issue licenses to retailers and start selling marijuana.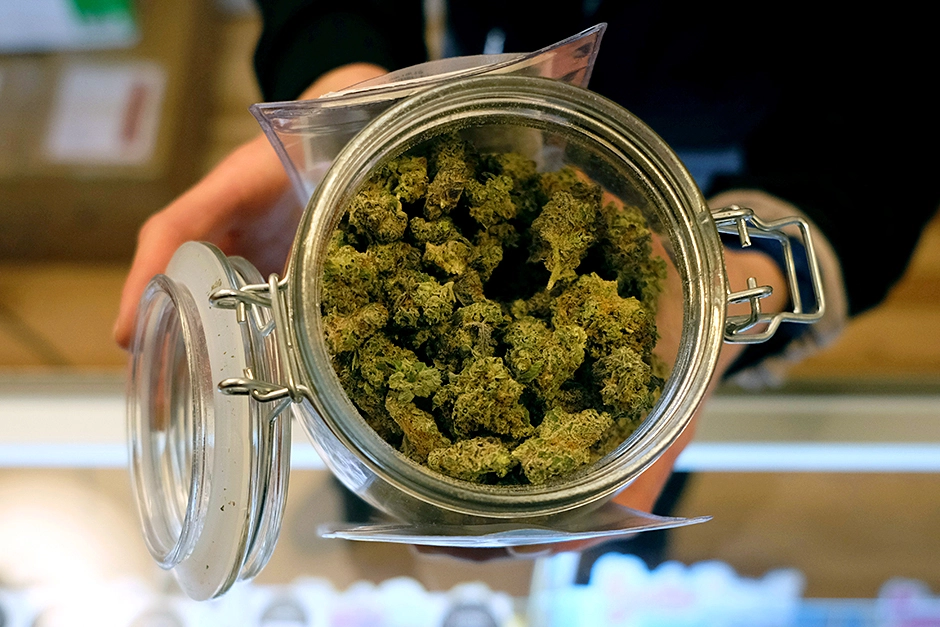 Expungement of Past Convictions
The new law allows Minnesota residents who have been convicted of cannabis-related crimes in the past to apply for expungement of their records. Non-felony cannabis offenses will be automatically expunged, and a board will be established to review more serious crimes involving marijuana. The Bureau of Criminal Apprehension will begin the process of clearing records on August 1, 2023.
Economic Implications
The legalization of recreational marijuana will have a significant impact on Minnesota's economy. Governor Walz has highlights the potential for job creation and economic growth as key reasons behind the move to legalize cannabis. By regulating the industry and taxing marijuana sales, the state stands to benefit from increasing revenue. Which can fund public services and improve community programs.
Health Considerations
While the legalization of marijuana is a significant step forward for proponents of cannabis use, it is important to consider the potential health implications. Furthermore, Research on the long-term effects of marijuana use is still ongoing, and it is essential for individuals to be aware of the potential risks and benefits associated with cannabis use.
Federal Classification of Marijuana
Despite the growing number of states legalizing recreational marijuana, cannabis remains classified as a Schedule I drug at the federal level. This classification means that marijuana is still considered illegal under federal law. Creating potential challenges for states that have chosen to legalize its use.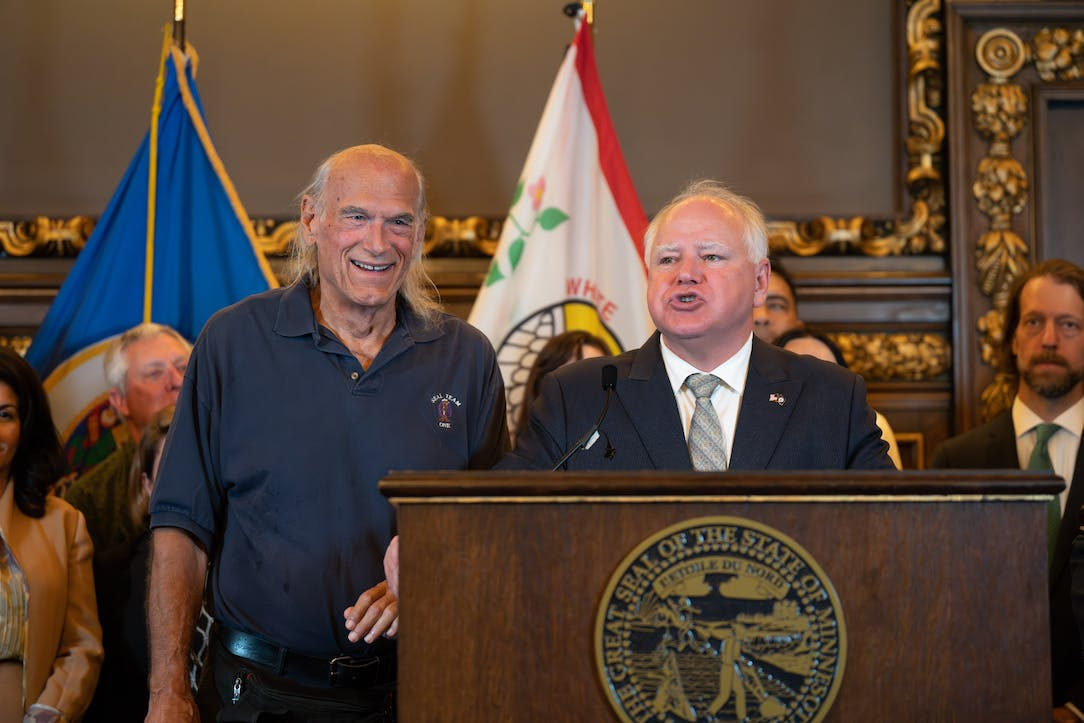 The Future of Marijuana Legislation in Minnesota
The passage of the new law marks a significant milestone in Minnesota's journey to legalize recreational marijuana. However, the work is far from over. Over the next 12 to 18 months, the state will face the challenge of implementing the new regulatory framework. As well as, issuing licenses to businesses, and ensuring that the industry operates safely and responsibly.
Finally, Minnesota moves forward with marijuana legalizatio. Similarly, it will be essential for lawmakers and regulators to continue monitoring the industry and making adjustments as necessary to ensure the best possible outcome for the state and its residents.
Lessons from Other States
Minnesota is the 23rd state to legalize recreational marijuana. Following in the footsteps of states like Colorado, Washington, California, and New York. As the state moves forward with implementing the new law, it can draw on the experiences and lessons learned from other states that have already gone through the process of legalization.
Some key lessons include the importance of establishing a robust regulatory framework. For instance, enforcing adequate resources for enforcement, and prioritizing public health and safety concerns.
Conclusion
In Conclusion, Minnesota legalizes recreational marijuana is a historic moment that has been years in the making. The new law, which takes effect on August 1, 2023, is poised to transform the state's cannabis industry. As well as, create new economic opportunities, and provide a path to expungement for those with past cannabis-related convictions.
However, the work is far from over. Minnesota faces the challenge of implementing the new law and ensuring that the industry operates safely and responsibly. As the state moves forward with this monumental change, it will be essential for all stakeholders. From lawmakers and regulators to businesses and consumers. Everyone needs to work together to achieve the best possible outcome for Minnesota and its residents.