Takeoff, member of Migos, dead at 28
1 Nov 2022
Kirsnick Khari Ball, known as Takeoff. Was one third of the platinum-selling rap group Migos, was shot and killed early Tuesday in Houston, Texas.
Authorities confirmed during an early morning news conference that Takeoff and Quavo, 31. Another member of the hip-hop group Migos, were at 810 Billiards & Bowling in downtown Houston when the shooting happened.
A representative for members of Migos who was not authorized to speak publicly confirmed the death.
No arrests have been announced and few details were released about what led up to the shooting,

Thomas Moreno, 30, who lives about five minutes away from the site of the shooting. Had met Takeoff at an event at a Houston bar and restaurant in June. Moreno said he was "a real nice guy.
"Takeoff was not only a brilliant musical artist with unlimited talent, but also a uniquely kind and gentle soul. He will be greatly missed now and always."
To conclude, this will be a massive blow to the Atlanta rap scene. Even more so to the rap community…
TAKEOFF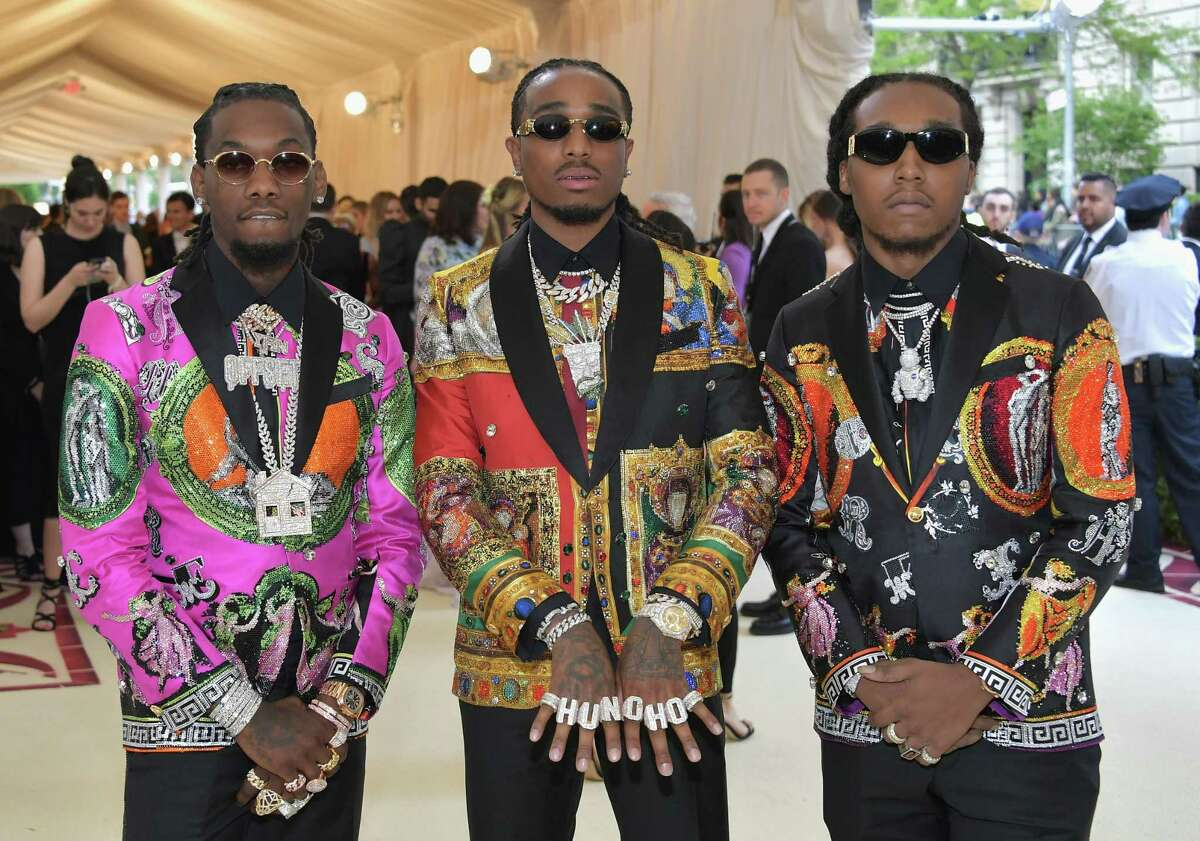 Born in Lawrenceville, Georgia, Takeoff began performing with his uncle and fellow rapper Quavo, along with Offset, as Migos in 2008. The trio found fame with their 2013 single, "Versace."
The trio came to the notice of the local executives Pierre Thomas (known as P) and Kevin Lee (Coach K), who founded a label, Quality Control, around the trio in 2013.
Migos had fallen under the tutelage of the local rapper and talent scout Gucci Mane, who had heard the group's early track "Bando," and signed them to a cash deal.
In late 2016 and early 2017, the group soared to international fame thanks to "Bad and Boujee," a track featuring Lil Uzi Vert.
However, Migos had been coy about its future as a group as Offset battled in court with the trio's label. "We don't know all the answers," Takeoff, always a man of few words, said last month on the Big Facts podcast. "God knows. And we pray, so only time will tell."